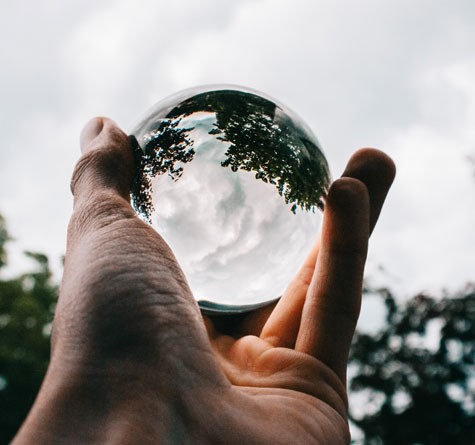 Our Vision
The school functions for the upliftment of the students based on moral and Christian values. Its aim is to mould the children with a secular and humanistic spirit which enable them to be the best citizen.
Our Mission
The school always works for accelerating the students' growth to the desired objectives of life which enable them to reach the goals of their life. It emphasizes the need for value-based character oriented education that always helps the students to keep their step away from the darkness and enrich their lives with knowledge.
Aims And Objectives
• To provide quality education
• To accelerate the growth of individuality
• To promote social commitment
• To enhance unity and fraternity
• To nourish creativity

Affiliations
• School obtained NOC from Kerala Government in the year 2012
• NOC No. GO (MS) No: 36/2012/G.Edn
• NOC issuing date: 07-02-2012
• Holy Angels Public School is affiliated to CBSE, New Delhi since May, 2012.
• Affiliation No:930882

Organisational Heritage
Holy Angels Public School was started on 15th May 1995 lifting the lamp by Adv. Joseph John (Chairman Y.M.C.A.). The school is managed by Mar Dionysius Memorial Charitable Society No: 1592. At present, the school is up to XIth and is affiliated with CBSE code no: 930882
---
Our main aim is to provide value based quality education to students. Good education provides the greatest opportunity for life. Education has often remained a personal affair, a private investment for one's own purposes. On the other hand, is aimed at personal developments and the other social commitment. This openness, awareness and to the needs and concerns of others in the neighbourhood will be a feature of the school. Holy Angels Public School aspires to make learning an experience, where every child learns in an environment of joy and motivation that nourishes latent talents and develops full potential.
---
The motto of our school is
To think rationally
To behave patiently
To live humbly

Mr. V.C. Kurien
Mr. V.C. Kurien is a graduate in Physics from Kerala University with First Class B.Ed degree from Bangalore University. During the past 30years, he has been working in various streams of teaching and got appointed as the principal since 2008.
V.C.Kurien B.Sc, B.Ed
Director & Senior Principal
Pushpa Soman M.A.
Senior Principal
Susamma Kurian B.Sc., B.Ed,
Vice Principal
Renju Krishnan B.Sc., B.Ed, Principal
Ramakumari Amma M.A., B.Ed., MBA
HOD (Social Science)
Radhamoni K.P M.A., B.Ed.
Social Science
Rajalekshmi R M.A., B.Ed.
HOD (English)
Jyothi V Pillai B.A., B.Ed.
English Literature
Vineetha B B.Sc., B.Ed.
HOD (Mathematics)
Divya Darshan M.Sc., B.Ed.
Mathematics
Maya K M.Sc., B.Ed.
Mathematics
Sreedevi R M.A., B.Ed.
HOD (Malayalam)
Reeja P Raju M.A., B.Ed.
Malayalam
Megha Mohan MCA
HOD (Information Technology)
Jomon Varghese B.Tech
Information Technology
July Joseph MCA
Information Technology
Sushamma Devi B.A.
Librarian
Shaila R M.A., B.Ed.
HOD (Hindi)
Sreedevi S B.A., B.Com.
Hindi
Nithya U B.Sc., B.Ed.
HOD (Science)
Siji K.S M.Sc., B.Ed.
Science
Neethu Philip M.Sc
Science
Anumol George B Sc., B Ed Science
Aswathi L B Sc., B Ed Science
Anilamol M.Sc., B.Ed.
Science
Aswathi Shankar B Sc., B Ed Science
Sindhu Stanly B Sc., B Ed Science
        A good faculty is the back bone of any educational institution. Our school accommodates 30 teachers both trained graduates and post graduates, nursery teachers and teachers specially equipped to train in various activities. Our teachers are dedicated and are well equipped with the latest advancement in knowledge which make them to meet the need of the students in the modern times. They are always working for the physical and moral well being of the students.